Enter for your chance to win an iPad!

Thanks to everyone who participated in the ABLE United iPad Giveaway. Check back for other exciting contest opportunities. View iPad Giveaway Rules.
Join our community of 10,000 and counting!
The ABLE United community is full of inspiring stories of individuals with disabilities living their best life and achieving their dreams. Account holder Brady found his voice with the help of assistive technology. Check out his story in the inspiring video!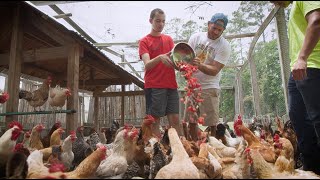 Learn More About Brady
Save for a better life experience
An ABLE United account gives Florida families a better way to save and care for their loved ones with disabilities, without losing any benefits.
Easy 15-minute online enrollment. Get started with as little as $25.
Save for a wide variety of future expenses, including transportation, education, health, housing, and more.
Save more than $2,000 and maintain government benefits.
Learn More About ABLE